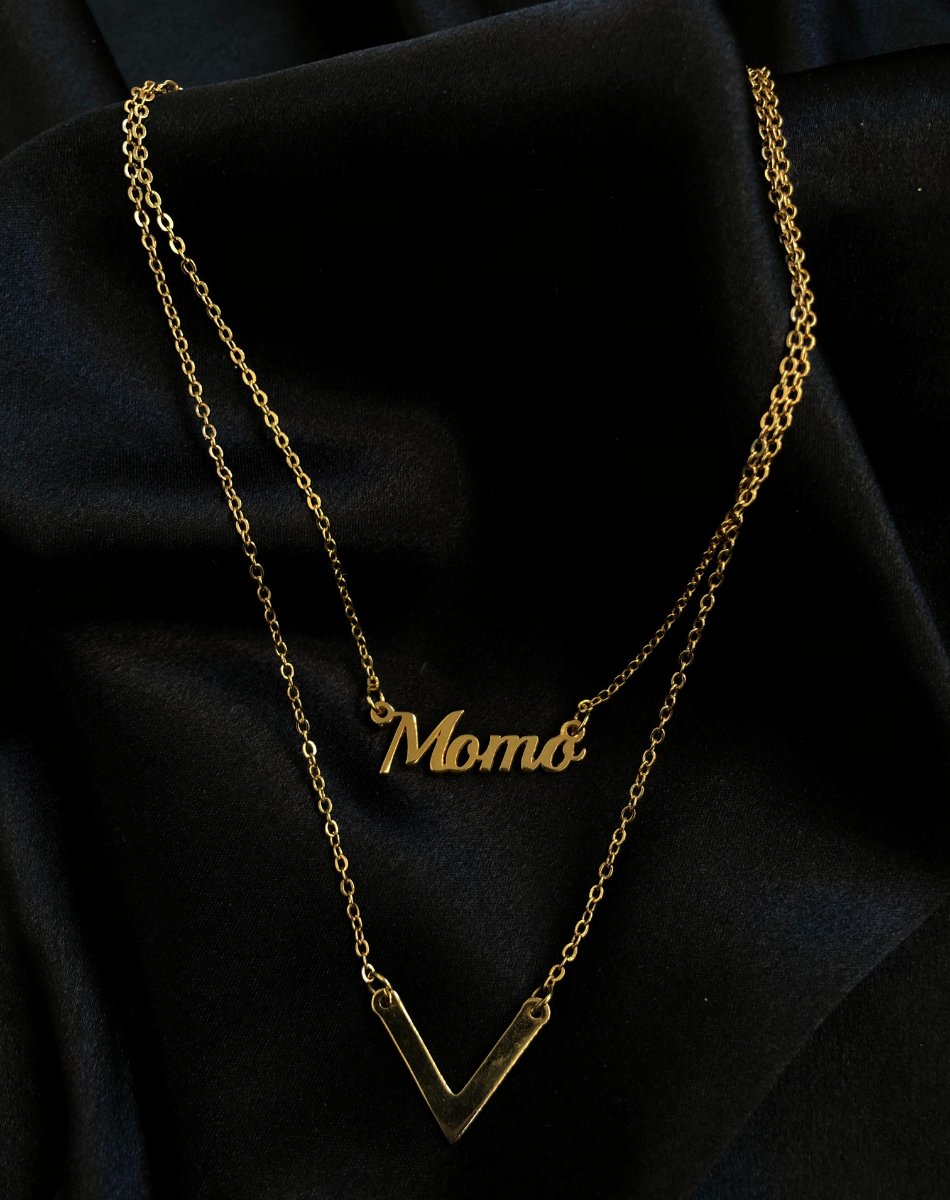 Single Name Double Chain Gold-Plated Necklace
₨2,700
Description
Single Name Double Chain Gold-Plated Necklace
Stylish and Elegant Designs Of Single Name Double Chain Gold-Plated Necklace
The Single Name Double Chain Gold-Plated Necklace features a sleek and elegant design, with a double chain that's plated in 22K gold for a luxurious and high-end look. The centerpiece of the necklace is a single name pendant, making it a personalized and meaningful gift that she'll treasure for years to come.
Gift Of Personalization and Meaning
The single name pendant is a special touch, it makes the necklace very unique and personal, it's a great way to show the person you care about how much they mean to you. The necklace can be worn every day and it will be a constant reminder of the person who gave it to her.
Luxurious Packaging
The necklace comes packaged in a beautiful velvet box, adding an extra touch of elegance and luxury. The velvet box not only makes it easy to gift wrap but also protects the necklace during transportation and storage. The packaging is very elegant and sophisticated, it makes the necklace a perfect gift for any occasion.
2-Year Warranty
In addition to its stylish design and luxurious packaging, the necklace also comes with a 2-year warranty. This gives you peace of mind knowing that if any issues arise with the necklace, you can have it repaired or replaced free of charge. The warranty ensures that you can enjoy the necklace for many years to come and you can trust that it will last.
Perfect Gifting Item
Whether you're looking to surprise your significant other, daughter, sister, or friend, this necklace is sure to be a cherished and treasured gift. It's a perfect gift for birthdays, anniversaries, mother's day, Valentine's day or any other special occasion. The necklace is not only a beautiful piece of jewelry but also a meaningful and personal gift that will be treasured for a lifetime. So, don't wait any longer and order yours today!
See how gorgeous does Momo from Momo Eats looked in our Single Name Double Chain Necklace.
Also check Double Name Double Chain Silver-Plated Necklace.