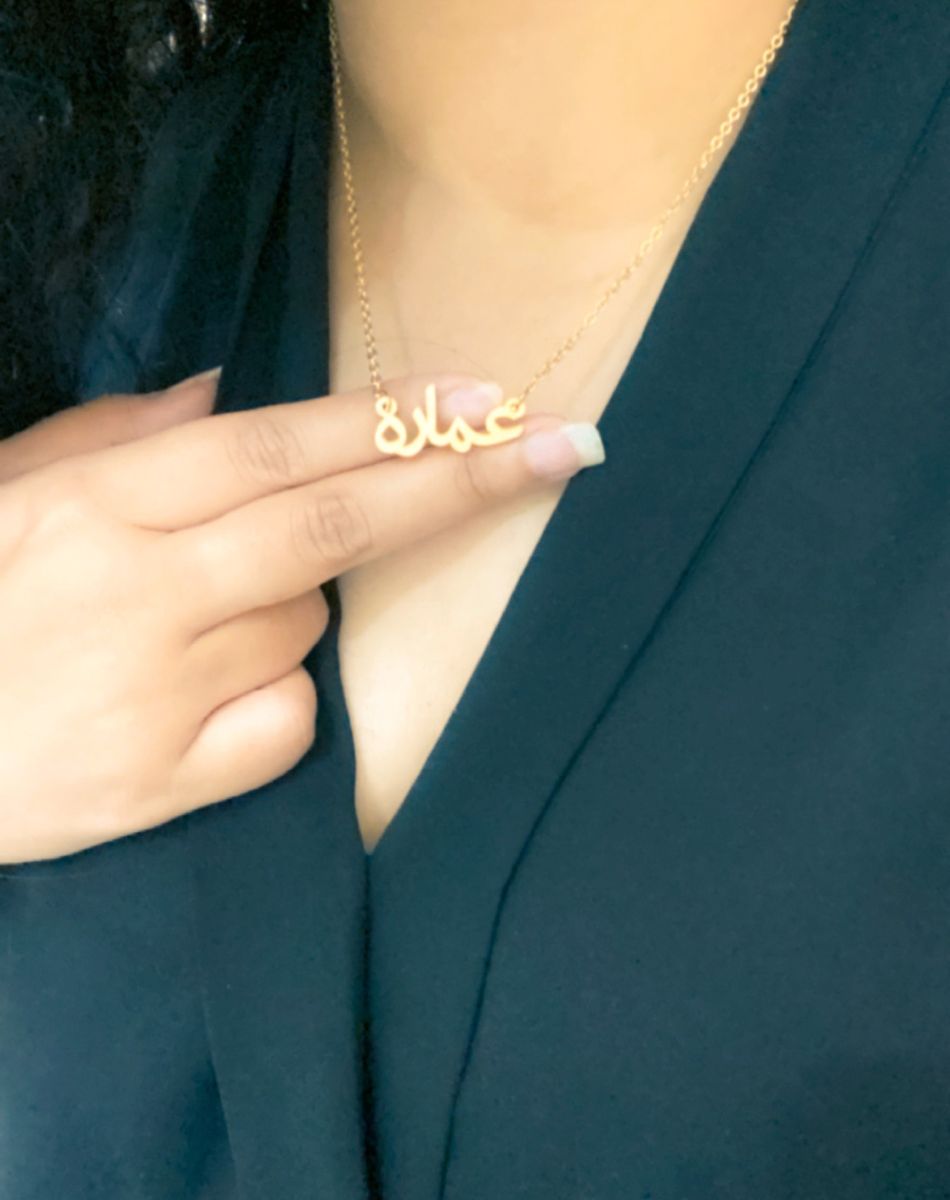 Single Arabic Name Gold-Plated Necklace
₨2,000
Express your love with the elegant Single Arabic Name Gold-Plated Necklace. Crafted with superior quality, this customizable pendant celebrates individuality and beauty. Shop now at J's Store and enjoy free delivery on parcels over Rs.2000/-. Order today for a meaningful and cherished keepsake
Description
Single Arabic Name Gold-Plated Necklace
Introducing the exquisite Single Arabic Name Gold-Plated Necklace – the perfect gift for the special women in your life, be it your wife, sister, mother, or friend. This personalized necklace is a stunning accessory that beautifully combines elegance and sentimentality.
Personalization Makes It A Unique Expression of Love and Thoughtfulness
With it's customizable feature, you can now create a truly unique piece of jewelry. Express your affection and thoughtfulness by having the recipient's name elegantly crafted into the pendant. Whether it's her first name, nickname, or a word that holds special meaning, this necklace will become a cherished keepsake.
Superior Quality and Luxurious Packaging Of Single Arabic Name Gold-Plated Necklace
Crafted with meticulous attention to detail, this gold-plated necklace exudes sophistication and style. The delicate pendant hangs gracefully from a dainty chain, showcasing the single Arabic name in an eye-catching and timeless design. Each letter is carefully formed, creating a seamless and polished look.
22K Gold Plating and its Alluring Charm
What sets this necklace apart is its superior quality and luxurious packaging. The necklace is tarnish-free, ensuring that it retains its brilliance and luster for years to come. The 22K gold plating adds a touch of elegance, making it a truly remarkable piece of jewelry. J's Store is the only brand in Pakistan to be offering a generous guarantee of 2 years for all their customized accessory.
The Packaging Makes It A Luxurious Experience
To enhance the gifting experience, the necklace comes in a luxurious velvet box. The soft and plush interior cradles the necklace, creating an air of opulence and sophistication. This packaging is not only visually appealing but also ensures that the necklace remains protected and pristine.
Whether it's for a birthday, anniversary, graduation, or any special occasion, the Single Arabic Name Gold-Plated Necklace is a heartfelt gift that will make a lasting impression. It's a symbol of love, friendship, and admiration, showcasing your attention to detail and your desire to give a gift that is truly meaningful.
Make her feel cherished and adored with this exquisite necklace that celebrates her individuality and beauty. Order now and create a personalized treasure that she will cherish forever.
For styling tips, don't forget to check out the gorgeous Shahnila Naz's profile and see how stunningly she styled it.